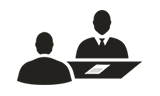 Software consultancy
Advising on, and offering solutions for existing software. Together we decide which digital improvements can be made.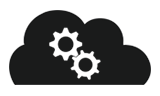 Custom software
Tailored software like CRM systems, CMS software, ERP systems, customer data platforms, dashboards and digital forms.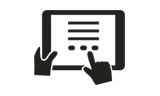 Software licenses
Ready-to-use software for scheduling services and human resources. Can be purchased and used immediately.
Are you ready for a digital transformation?
ID2Bytes® is a software development company that creates custom software and software licenses for companies. The aim for companies is to make the transition to efficient and agile digital business operations. For example, ID2Bytes creates customer portals, tailor-made CRM systems, CMS software, ERP software and ready-to-use planning systems. We also offer software consultancy and IT maintenance.
We create an efficient working environment by automating digital processes. We also ensure that our software is user-friendly and easily accessible. That way, our customers save a lot of time and money, gain more insight into business processes and are able to work in a much more effective way.